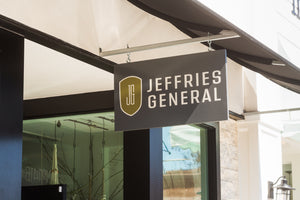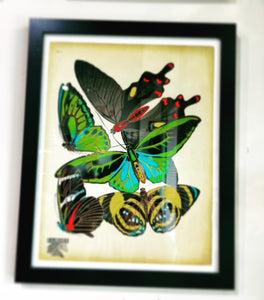 A Modern General Store with Handpicked Products For Humans with Style
You'll find us located in the heart of downtown Napa for all your everyday needs. Locally owned and operated, Jeffries General is a store that curates, stocks, and provides high quality essential daily needs, supplies and gifts, for locals and visitors alike.
Solid and timeless, Jeffries General is an iconic staple- a landmark for generations to come. Come see our ever rotating stock of functional everyday items or browse online now.
Jeffries General strives to be the best downtown general store and offers the perfect place to browse unique, small production wines & shop for your daily needs.
Delivery available nationwide (perishable groceries & alcohol not included). Hit "Shop" at the top of this page to see our ever-rotating stock that has something for everyone.
Timeless Elegance & Eternal Treasures
Jeffries General offers unique yet classic pieces to love for a lifetime. Our collections are curated with close attention to vibe & detail. Many of our products are handmade locally—shop new items almost daily at the store.
From jewelry to home decor and everything in between, Jeffries General offers a wide selection with something for everyone. Whether you are looking for a gift, shopping for yourself, or just looking to browse; you'll find something that speaks to your soul.
Our unique collection has limited availability so every time you visit you'll find something new. Browse now online, or come into today for the best view of all that Jeffries General has to offer.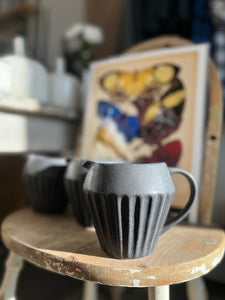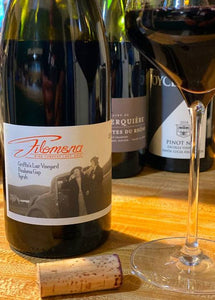 Happy Hour. Every Hour.
Join us in our wine lounge, where you can learn about our small production wine partners - every bottle has a story.
Browse eclectic wines from small and predominantly local wineries - most wines we carry are passion projects of winemakers for larger wineries with very small production. Chances are you won't see these wines offered anywhere else.
Follow the "Be Cool" sign to the back of the shop for the current selection, or ask one of our knowledgeable staff members for a recommendation. 
Whether you're coming from a long day at the office or heading out on the town for the night, we've got you covered.